VIF - VERY IMPORTANT FILE/s
HOMO SAPIENS RECREATUS
vs.
HOMO SAPIENS SAPIENS!
EVERY MAN FOR HIMSELF!
- Спасайся, кто может! - 救自己誰可以!- अपने आप को बचाओ जो कर सकते है - تنقذ نفسك من يستطيع!- -Salve-se quem pode- Selamatkan dirimu siapa yang bisa! - できる人を救え!- Sauvez-vous qui le peut! - Tự cứu mình ai có thể! - ជួយសង្រ្គោះខ្លួនអ្នកដែលអាចធ្វើបាន! - -היט זיך וואס קענען!- - Kendinizi kurtarın!-¡Sálvate quien pueda!- Rette dich selbst, wer kann! - Redd deg selv hvem som kan! - आफैलाई बचाउनुहोस् जो सक्दछन्! - ਆਪਣੇ ਆਪ ਨੂੰ ਬਚਾਓ ਜੋ ਕਰ ਸਕਦਾ ਹੈ! - Αποθηκεύστε τον εαυτό σας που μπορεί!- Salva te stesso chi può! - خودتان را نجات دهید چه کسی می تواند! -- پنهنجو پاڻ کي بچايو جيڪو ڪير ڪري سگهيو!
ATTENTION, PLEASE!
For the begining will be enough to Save Your full analog-digital MASTER-CODE® & to buy for this only one your "personal eternal page" in the BOOK of HUMANITY minimum from $2.00+$1.00 US (in "THE GOLDEN BILLION PLUS" range)
Thursday 7th of July 2022 05:39:15 AM
Purchased -99% PROMO:
-14
And in the end Purchased Pages:
-112
Whoever comes first will get the best seats.
There is no difference in the maintenance of pages in different ranges - just those pages that are closer to the Beginning of the Book - more expensive in their price and the prospects for rising this price in a many-many times for any Many-timers!
HUMANITYBOOK.COM®
WE REMAIN®
MASTER-CODE®
AQVITONIC®
NAILSCOLLECTOR®
HAIRCOLLECTOR®
DEEP SLEEP®
COSMOCODE®
BE BLESSED LIFE!®
HUMANITYOLYMPUS.COM®
ONEMANSHOP.ORG®
RECIPROCATINGLIFE.COM®
GENERALSHRINE.COM®
-=GENERAL DNA®=-
ETC.
All special short links
of the "Book of Humanity"
(including links to personal pages or
individual non-secret files of people)
Toeverfoever on
2e4e.com
2E4E
=
T
O
E
VER
F
OR
E
VER!©


To ever forever!
+
VIF = VIF: Very Important Files
(for Humanity & History, for You, for Your Family)
- International Petition (in Main Menu)
- TOOLS (black) & ABOUT (white circle)

All important information, all News, details, history, events of this project only on And also there - the Blogs of one hundred categories of people! Their incredible experience, knowledge, views on the history and future of mankind!
For the first time in the world - Blogs of one hundred categories of people - together on the same platform! Teachers and Convicts to Death, Presidents and Poor, Ministers and Patients Clinics, Assassins, Suicide Bombers, Suicides and Builders, Constructors, Writers, as well as Youtubers , Instagrammers and SOZOISTS...
All information and all publications are monetized!
The only place where the author of the whole project publishes his texts and stories - I.J.Barbeh - in the Category: AUTHOR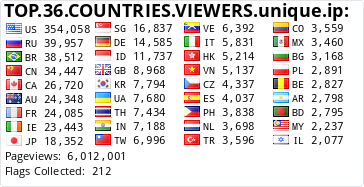 - EXPECT! - EXPECT! - EXPECT! -
...everything that is connected with each particular person and that was previously considered unnecessary to anyone...
"The Letter of all the Living"
to "The Council of the 10"
Disturbing Letter for:
Alphabet, Amazon, Apple, Baidu (PRC), Facebook, Microsoft, Yandex (RF) and Intel, Tesla & SpaceX
- EXPECT! - EXPECT! - EXPECT! -
For you and for your parents! "Keep yourself!" Free registration - if you do not make it, then this counter (below) will sooner or later count and you... That would be very pathetic! Because we know that our Many-times life is realistically realized and we believe that Many-times Humanity will cope with this idea!
without savingcode to Your blogs & sites



Remember For Family Share:
2e4e.co/reg


Fatal error: Uncaught PDOException: SQLSTATE[HY000] [1045] Access denied for user 'gedna_thumbsup'@'localhost' (using password: YES) in /home/hb/domains/master.humanitybook.com/subdomains/humanitybook.com/subdomains/.common/online/thumbsup/classes/thumbsup.php:69 Stack trace: #0 /home/hb/domains/master.humanitybook.com/subdomains/humanitybook.com/subdomains/.common/online/thumbsup/classes/thumbsup.php(69): PDO->__construct('mysql:dbname=ge...', 'gedna_thumbsup', '=}#WXI}7?uiY', Array) #1 /home/hb/domains/master.humanitybook.com/subdomains/humanitybook.com/subdomains/.common/online/thumbsup/classes/thumbsup_item.php(121): ThumbsUp::db() #2 /home/hb/domains/master.humanitybook.com/subdomains/humanitybook.com/subdomains/.common/online/thumbsup/classes/thumbsup.php(178): ThumbsUp_Item::load('item_007') #3 /home/hb/domains/master.humanitybook.com/subdomains/humanitybook.com/subdomains/mem/public_html/pages/assets/txt-intro.php(162): ThumbsUp::item('item_007') #4 /home/hb/domains/master.humanitybook.com/subdomains/humanitybook. in /home/hb/domains/master.humanitybook.com/subdomains/humanitybook.com/subdomains/.common/online/thumbsup/classes/thumbsup.php on line 69